< All Posts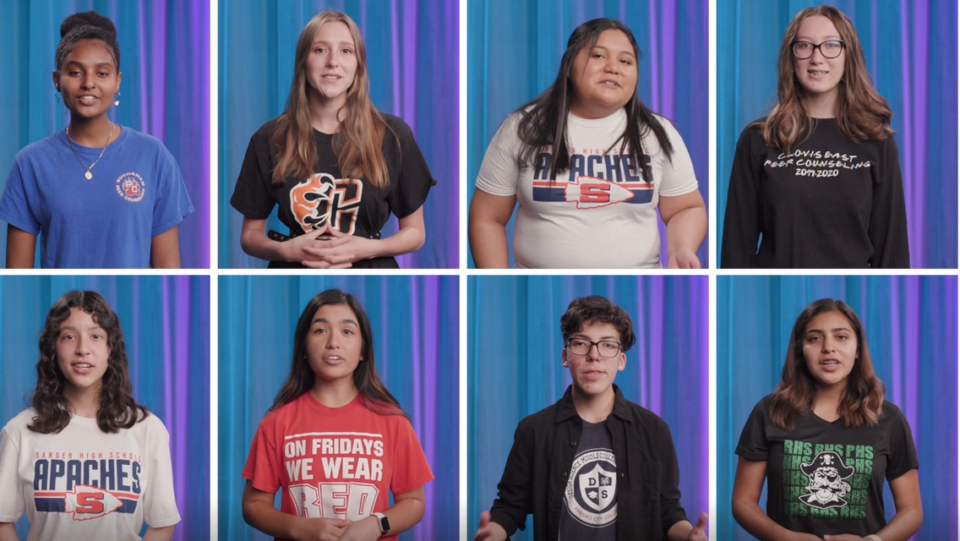 kNOw MORE Ambassador Program
7/28/2021

The kNOw MORE® Ambassador Program is a team of students dedicated to going the extra mile to raise awareness and prevent dating violence in their communities.This program led by Marjaree Mason Center staff brings together peer leads of kNOw MORE groups from across the valley to share and learn from one another. Ambassadors are given the responsibility to act as peer leads to their group. Ambassadors receive unique opportunities to participate in additional training, gaining leadership experience, completing volunteer hours and public speaking opportunities. If you are currently apart of the kNOw MORE group on your campus you are eligible to apply! See below for more details. Follow this link to apply:  https://form.jotform.com/91646...
Applicant Requirements:
Current member of kNOw MORE on your campus
GPA of 3.0 and above
Available for a 1.5-hour monthly meeting
Able to serve 3-4 hours monthly by either:

Designing creative promotional material
Representing kNOw MORE at outreach events
Conducting Presentations on TDV topics

Comfortable speaking in front of crowds or on camera
Maintain communication between staff and peers
Show initiative
Able to work in a group
Responsible and committed
Responsibilities:
Act as a peer lead of their kNOw MORE club
Attend the monthly meeting in its entirety (1.5 hrs)
Collaborate with other Ambassadors across Fresno County school districts
Complete 3-4 hours monthly doing any of the following:
Presentations: 

Group-facilitated presentations onTeen DV-related topics

Outreach booths:

Vendor fairs/Farmers markets

Other community event volunteer opportunities

Creative Projects:

Social media posts for kNOw MORE and/or school profiles (including TikTok)

Blog post related to teen DV, healthy relationships, kNOw MORE, etc.

Design flyers, stickers, and more
Role Benefits:
Opportunities to raise awareness via radio and TV
Volunteer hours
MMC letter of recommendation with completion of hours
Ambassadors will be trained on:

Public speaking and engagement
Leadership
TDV related topics
Social media
 Follow this link to apply:  https://form.jotform.com/91646...